About Terlouw
The Engine of your success! 24/7 available and service worldwide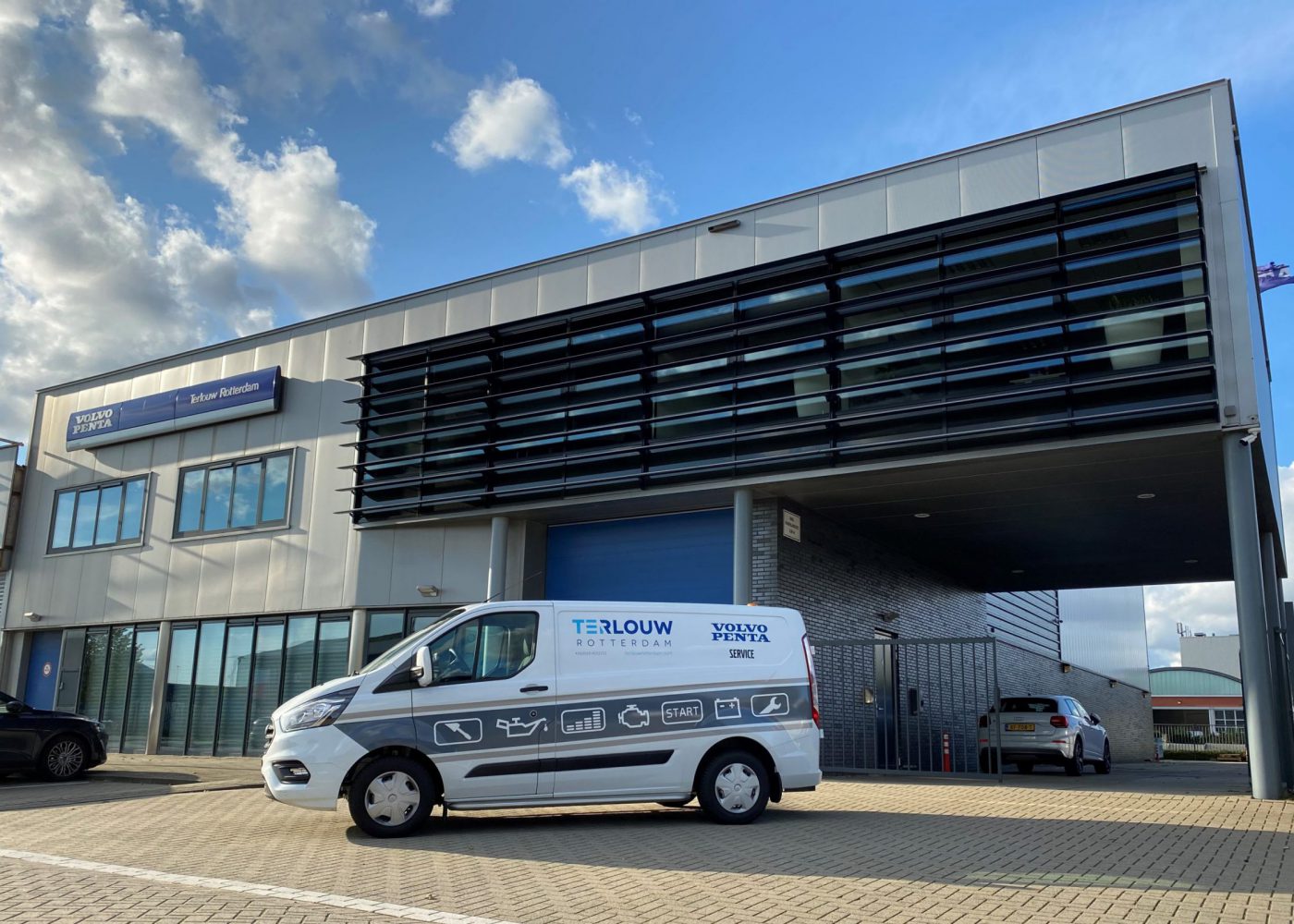 The team
Founded in 1924, Terlouw Rotterdam is a company with a rich history in the repair, overhaul, purchase and maintenance of diesel engines. We have a team of trained specialists who are ready each day to support our clients to the best of their ability. Through our years of experience, we have a great deal of product and market knowledge and are able to properly advise our clients and provide them with the best service.
Our company consists of three departments, each with its own specialty. These are: Engine Sales, Parts Sales, and Service. Below you'll find a brief description of the activities of each department.
Engine Sales
This department focuses on selling and assisting in the purchase of new Volvo Penta engines. Whether this concerns new construction or a re-motorization, the specialists in this department advise and support our clients from the beginning to the end of this process. From purchase to the eventual delivery of the engine(s).
Parts Sales
Contact this department for Volvo Penta parts. The Parts Sales department is available 24/7 for urgent requests and can even deliver the same day, if desired. You can also ask the staff all your questions regarding Volvo Penta parts. Our aim is to provide a fast and accurate full-service solution. We will provide you the best possible advice and offer you a competitive price.
Service
This department is responsible for all incoming service requests. From urgent repairs to maintenance, all work is contracted and scheduled here. The department is available for urgent cases 24/7, 365 days a year. The department staff are extremely flexible in terms of scheduling, which makes them able to quickly switch gears in the event of a malfunction which cannot wait. The team will do everything they can to remedy the malfunction as quickly as possible. Their main priority is that your machine is up and running again as soon as possible, wherever you may be located.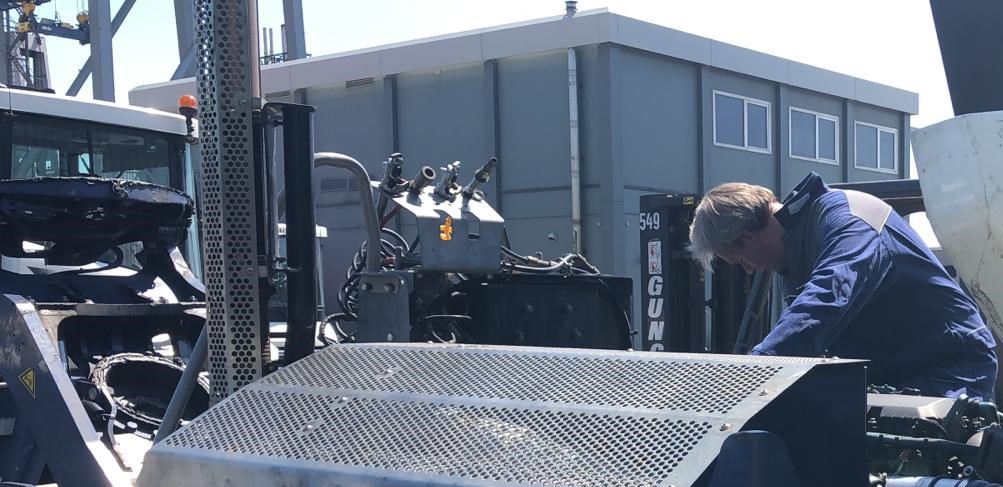 Our Mission
Our mission is to support companies in the commercial shipping and industrial sector by guaranteeing the continuity of their machine(s) so that their costs are kept to a minimum. We do this by repairing, maintaining, overhauling and/or replacing their diesel engines.
Our Vision
Our vision is to support our clients with a full-service experience.
Customer-friendly and responsible

100%

100%

Honest, open & transparent

100%

100%

Involved & (proactively) focused on solving problems

100%

100%
Our mentality
Our Rotterdam approach of rolling up our sleeves (action instead of talk) has already made many clients happy because they have been helped quickly on the same day and were able to keep their machine's downtime to a minimum.
Trained employees
Each employee has been educated and trained to be able to perform his or her work as well as possible. We continue to work on this so that we can get the best out of our people and so that we can continue to provide you, our client, the best service.
Facilities
Our company has at its disposal a spacious and modern commercial building with overhead cranes and a well-equipped workshop. The workshop has been set up in such a way that complete trucks with industry sets can be driven inside and be unloaded on-site, if required. Heavy overhead cranes can directly lift off loads of up to 10 tons from the truck.
We are easy to reach; we can be found at the point where the highways A20 and A13 merge. It is also possible to dock at our own pier in the Gantel harbor (Gantelhaven). Shore-side power is also available here.
"WHEN YOU THINK OF TERLOUW ROTTERDAM, YOU THINK OF VOLVO PENTA! THIS COMPANY HAS BEEN SELLING AND REPAIRING THIS BRAND FOR MORE THAN 40 YEARS, AND YOU IMMEDIATELY SEE THIS EXPERIENCE IN THEIR COMPETENCE AND EXPERTISE."
Client Terlouw
No Results Found
The page you requested could not be found. Try refining your search, or use the navigation above to locate the post.