marine engines
Drive mechanism, auxiliary equipment and complete ship generators.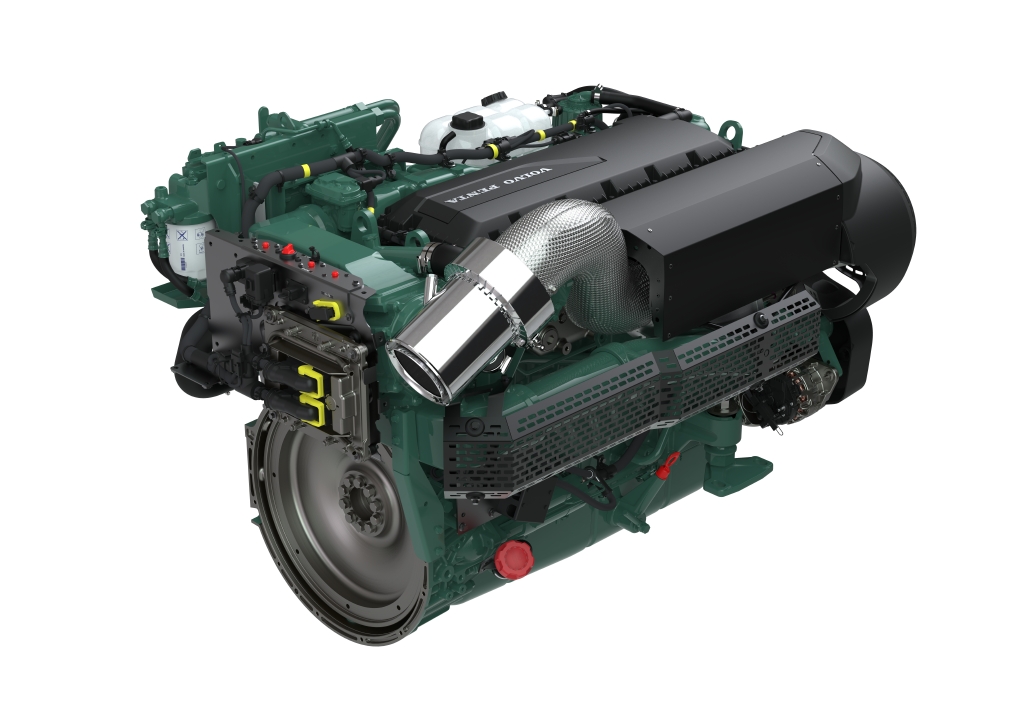 Propulsion
81 tot 660 kW
Reliability and economical fuel consumption are extremely important for propulsion. Volvo Penta has a broad range of high-quality diesel engines for all types of propulsion solutions.
Inboard
Due to the broad assortment of Volvo Penta inboard diesel engines, you can always find an engine that is appropriate for the size of your ship. The engines provide quick acceleration, reliable performance and the ability to maintain a high speed regardless of the load or circumstances on the water. These engines have very good cruising characteristics and feature a unique marine torque, low emission levels and high degree of reliability. These engines are the best choice for a large number of demanding applications in commercial shipping.
Control – monitoring
For complete monitoring, protection and diagnostics — for the engine as well as the transmission — you'll find what you need in the approved Volvo Penta control system with smart functions such as Electronic Vessel Control (EVC). In addition, Marine Commercial Control (MCC) offers monitoring and other functions in accordance with all international standards.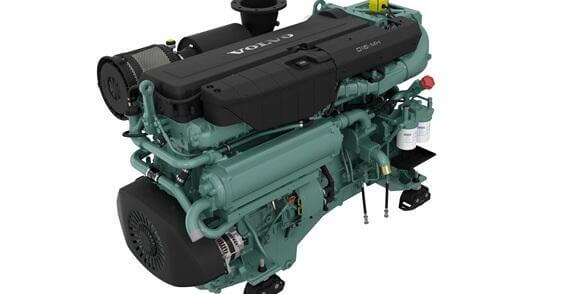 Auxiliary
77 tot 552 kW
Reliability is extremely important for living and working on board. Regardless of your requirements or applications, Volvo Penta offers a broad range of fuel-efficient engine solutions for generators or auxiliary equipment, such as bow thrusters, cranes, high-pressure water systems, pumps, air compressors, hydraulic batteries, fire-fighting equipment, and more.
Volvo Penta offers engines with variable as well as constant speed, from 77 to 552 kW. These engines are characterized by their high power and unique marine torque, which results in a high response and unparalleled load capacity. which results in a high response and unparalleled load capacity.
High reliability (uptime)
Fully classifiable
Fuel-efficient & low emission levels
Extensive range of application
Easy maintenance and flexible configuration
Simple installation
Excellent horsepower/weight ratio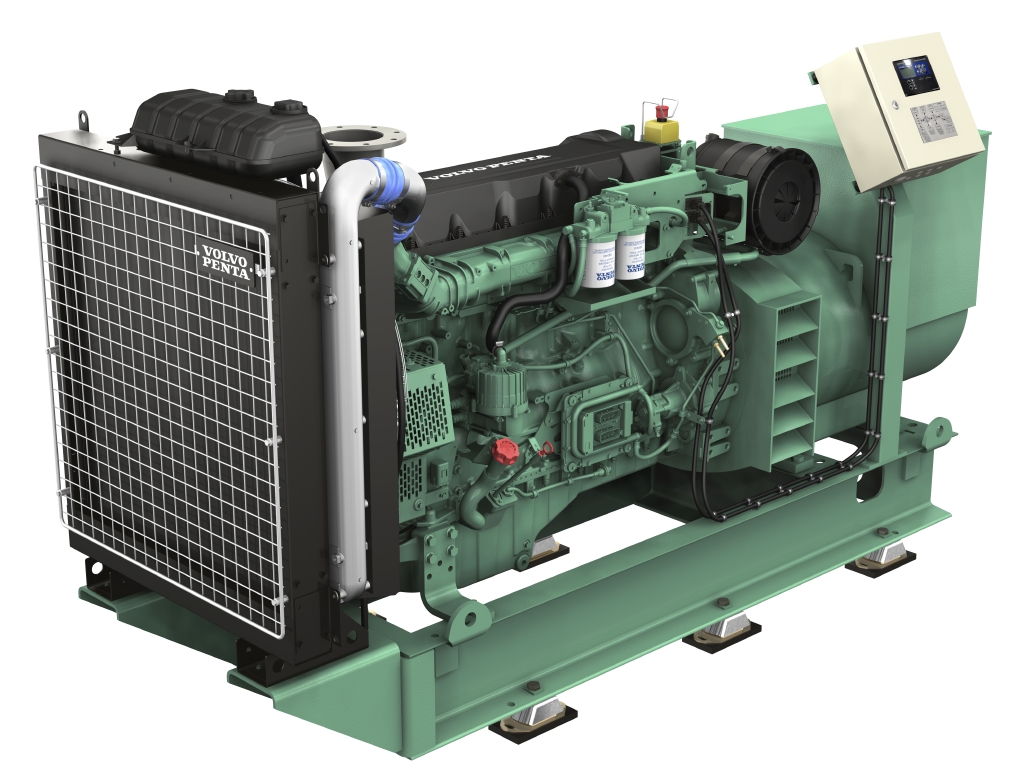 Generator sets
78 – 596 kVA (62 tot 477 KWe)
The complete series of ship generators from Volvo Penta offers a reliable and efficient generation of electrical power for emergency generators, power supply on board, and diesel-electric drive. All generators are delivered complete and tested, ready for installation on board. All generators are delivered complete and tested, ready for installation on board.
The diesel engines with coordinated generators and monitoring systems are ideal for multiple installations on board. They have the approval of the key classification authorities and can, if desired, be delivered with product certificates.
The generator sets are available with the following cooling options:
Radiator-cooled (RC) for emergency and harbor use.
Keel cooled (KC) or heat exchanger (HE) for auxiliary power pumps, hotel loads, etc.
Monitoring systems
Volvo Penta's control system is based on the Modbus protocol and is equipped with a large number of cabled connections. This provides a fast and secure integration with most switchboards and energy management systems on the market. The monitoring system and functions — such as autostart, switching off and alarms — satisfy all international standards.
From purchase to commissioning
We supply new engines for re-motorization and new construction. With our experience and knowledge, we are able to support our clients from the design to the eventual purchase stage. Based on the application and the required power, we will provide you various options. We will also take into account any other components that must communicate with the engine.
Finally, we will put into operation the engine(s) with the greatest possible care and in accordance with Volvo Penta's protocol. This protocol specifies high-quality requirements for commissioning and ensures that the standard warranty period will proceed without problem.
"What a service and a warm welcome! I used to go to an other Volvo dealer. This company gives a good explanation and takes the time for you as a customer. I should have discovered this company much earlier. Big 10 for Terlouw."
Client Terlouw
No Results Found
The page you requested could not be found. Try refining your search, or use the navigation above to locate the post.